Runners & Fundracers
Select a Team:
Top Philanthropic Individuals
Margaret Merryman
Top Philanthropic Companies
PwC
T. Rowe Price
Sample Event


Join us on sample date
Looking for information on those Nitty Gritty Event Details for the Aerotek Corporate Challenge on August 4th?




For more information on the Corporate Challenge, please see below!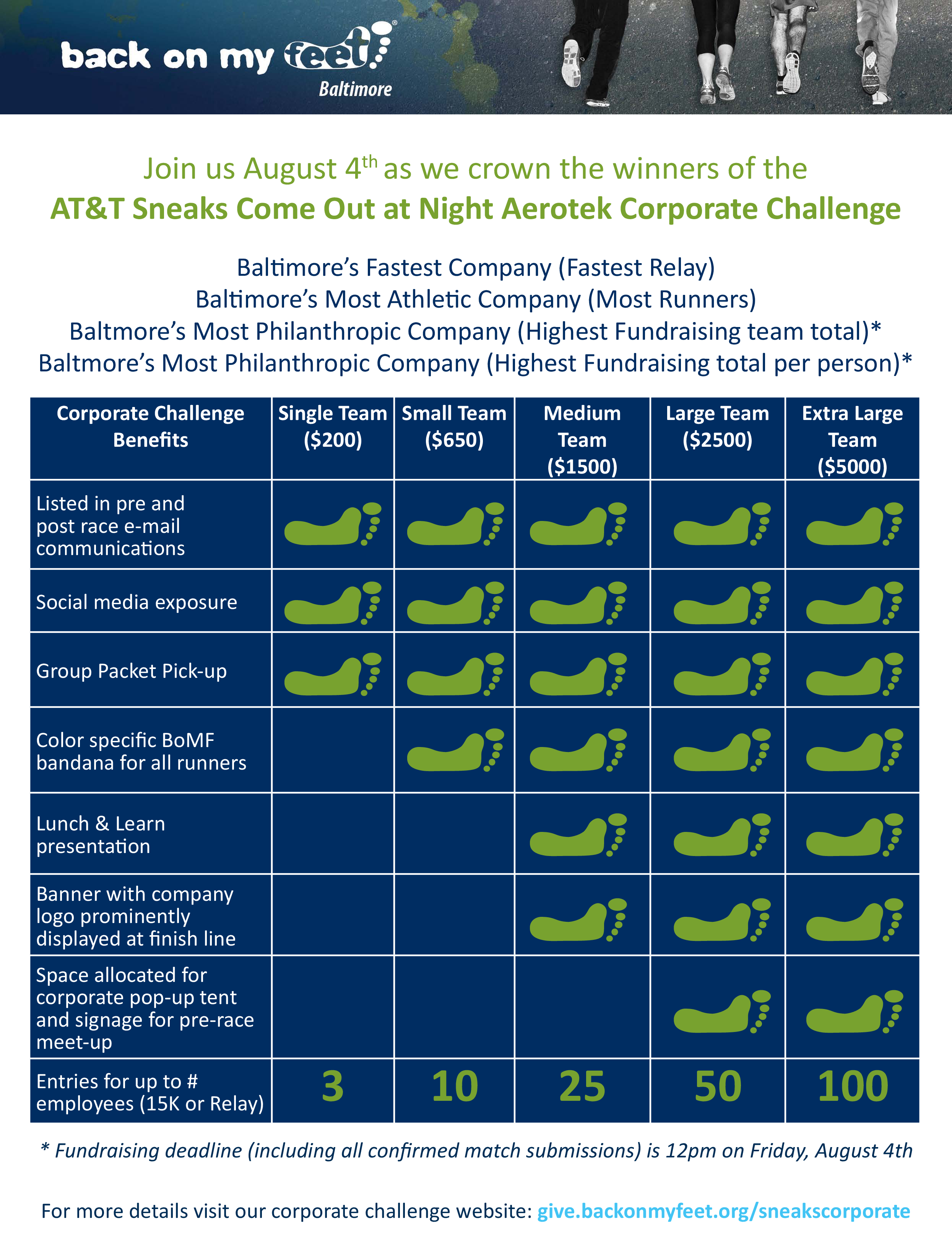 Congratulations to the following 2016 Corporate Challenge winners:
---
Why Create a Corporate Team?
Workplace Health and Fitness

Participation in this event is a great way to emphasize your company's prioritization of internal health and wellness. What better way to make a statement about your company values than to register a team, and support the Baltimore community while doing so. The Corporate Challenge is a competitive race for those employees who excel at running. For others, it is a fantastic way to train and to walk/run as a team in a supportive environment.

Team Building and Employee Engagement

How often do your employees get to come together in this type of a fun, relaxed environment? There is an award for Baltimore's Most Athletic Company, bestowed upon the company bringing the most employees to participate. There is no limit on how many employees you can bring, or how much fun you can have boosting morale and fostering a spirit of collaboration.
Very few events bring company's together on a warm, summer evening like the AT&T Sneaks Come Out at Night Aerotek Corporate Challenge. It's a great way for friends and co-workers from across all departments in the company to strengthen existing relationships and make new ones.

Networking, Socializing & Fun

Additional information: