Teams and Walkers
Select A Team:
Sample Event


Join us on sample date
ABOUT VIRTUAL RACING
What is virtual racing? Virtual racing is an opportunity to support Back on My Feet's program outside of an organized race. Virtual racing can be any distance, can be walked or run in any part of the world, and can be done on your schedule!

How do I track my progress? The virtual racing program is on an honor system, so there is no need to report your progress. Your miles can be completed all at once, or over a period of time. Each runner will be responsible for tracking their own progress.

How will Back on My Feet know I finished my race? Simply post a photo of you and your provided race bib on social media when you finish with the hashtag #BoMFLAfinisher and we'll add you to our Virtual Racing Hall of Fame!

How much does virtual racing with #BoMFLA cost? The cost for virtual fundraising is $35, the same amount it takes to get a member started with some new running shoes, shorts, t-shirt and socks in our program.

Will I receive a medal? Every virtual racer will automatically receive an electronic virtual racing kit - complete with a Back on My Feet race bib, training tips for all distances, and some inspiring stories from the very members whose lives you are helping to move forward. As a virtual racer, you have the unique opportunity to increase your impact on our program and earn some exclusive perks by raising a few extra dollars for Back on My Feet:

Raise $100: Earn custom performance Back on My Feet socks
Raise $250: Earn official Virtual Racer medal
Raise $500: Earn custom performance Back on My Feet race gear
Raise $1,000: Earn a custom performance Back on My Feet running jacket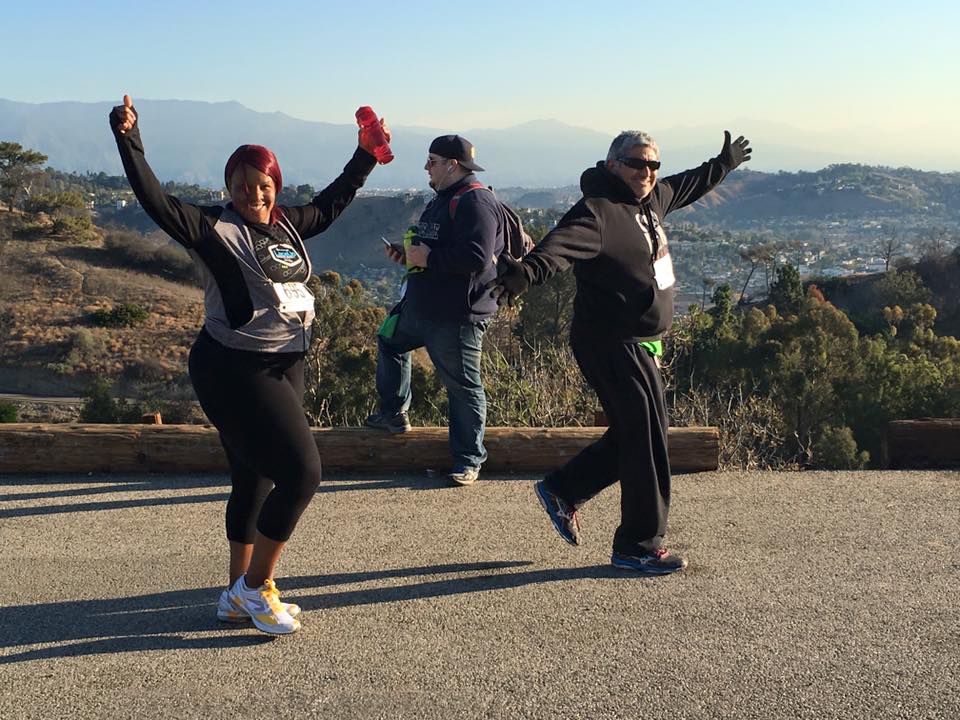 CONTACT US
Questions? Email Lesley for more information.