Teams and Walkers
Select a Team:
Sample Event


Join us on sample date
BACK ON MY FEET TEAM FOR THE BALTIMORE 10-MILER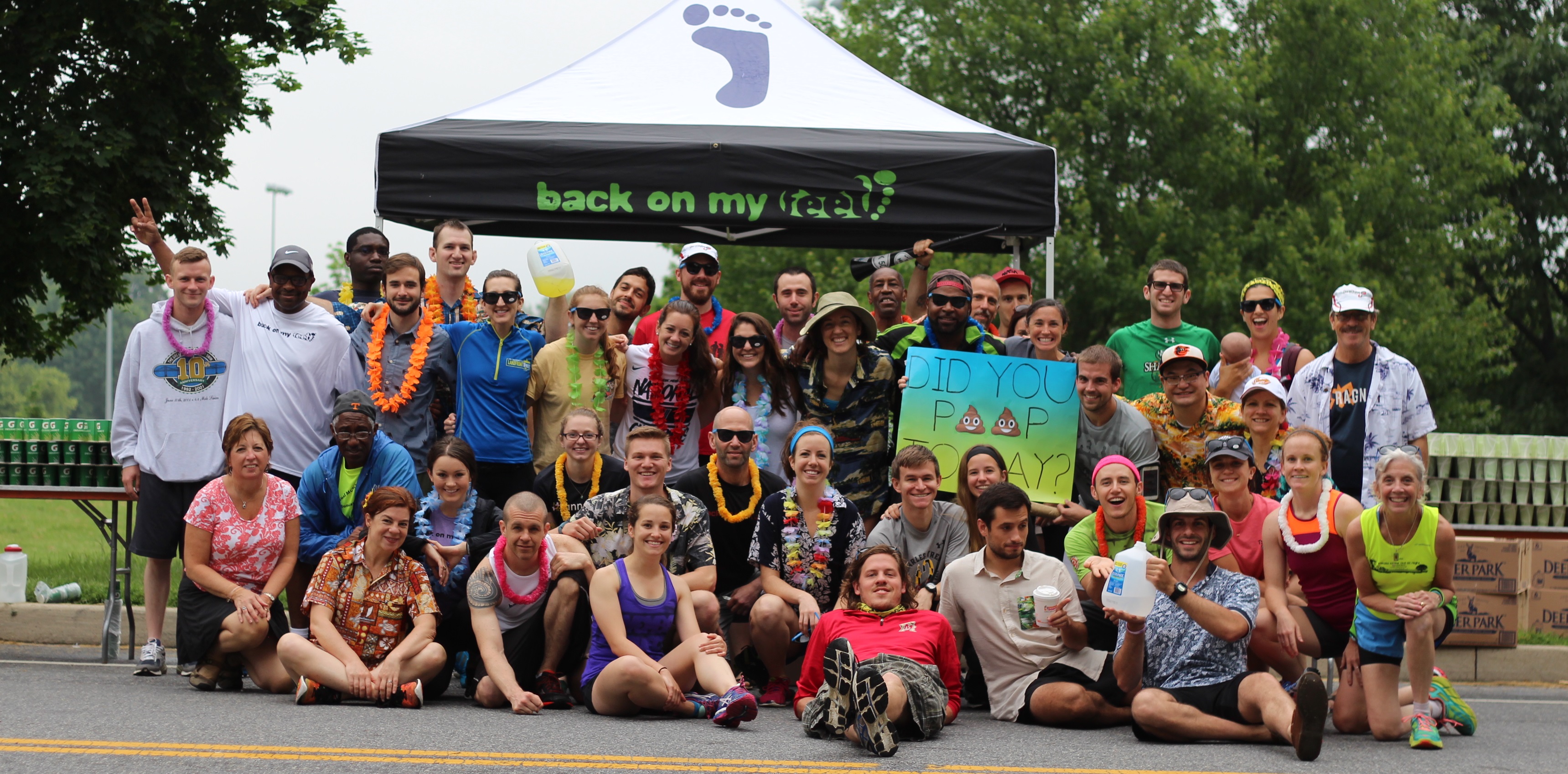 WHY register for the Baltimore 10-Miler on June 3rd with Back on My Feet Baltimore?
Register with us for the SAME price as registering through the B10 portal and part of your entry fee goes towards supporting our program!

You still get the amazing B-10 Race Premium!

On our team you'll also get an **UnderArmour hat, a pair of awesome running socks, training plan, long run company, and MORE!
| | | |
| --- | --- | --- |
| Race | 1/1/17 - 2/28/17 | 3/1/17 - 5/17/17 |
| Baltimore 10 Miler | $75 | $85 |

BoMF Race Registration closes 5/17/17 at 11:59PM.
Team swag will not be mailed out to participants. Please stop by our pre-race circle & water stop for pick up.
Rather volunteer race day instead? Join us for our MVP Mile 9 Water Stop!?
---
You could also pay $1 to run b10!!
Registering as a Back on My Feet B10 FundRacer will entitle you to a practically FREE registration fee and allow you to set up your own campaign page. The Baltimore 10-Miler FundRacing minimum is: $250.

What is FundRacing? FundRacing is an enjoyable fundraising experience that will guarantee you an entry into your favorite or sold out races. Back on My Feet will provide you with a race entry into some of the most popular races around the country, in return, you will commit to raising a set amount of money that will go directly to Back on My Feet to help grow our program and move more Members towards self-sufficiency.
Rules and Instructions:
Proceed with registration as prompted. Choose the FundRacing option in the selection process. Fill out registration information. Your entry fee will go down to $1, which is built into your total amount raised!
Anything over $100 will receive exclusive BoMF FundRacing Swag (minimum $250)
You will receive an e-mail when you register which will include links to set up a FundRacing page.
This individual page allows you to then ask donations from your brother, chess team, neighbor, aunt or pet, spread the word about your involvement with BOMF and help support the cause!
IF MINIMUMS ARE NOT MET you will be charged at the time of the race. Fee must be received in order to participate

**Already selected UnderArmour hat and Lily Trotter socks. No guarantee of size. These will be able to be picked up on race day, June 3rd.